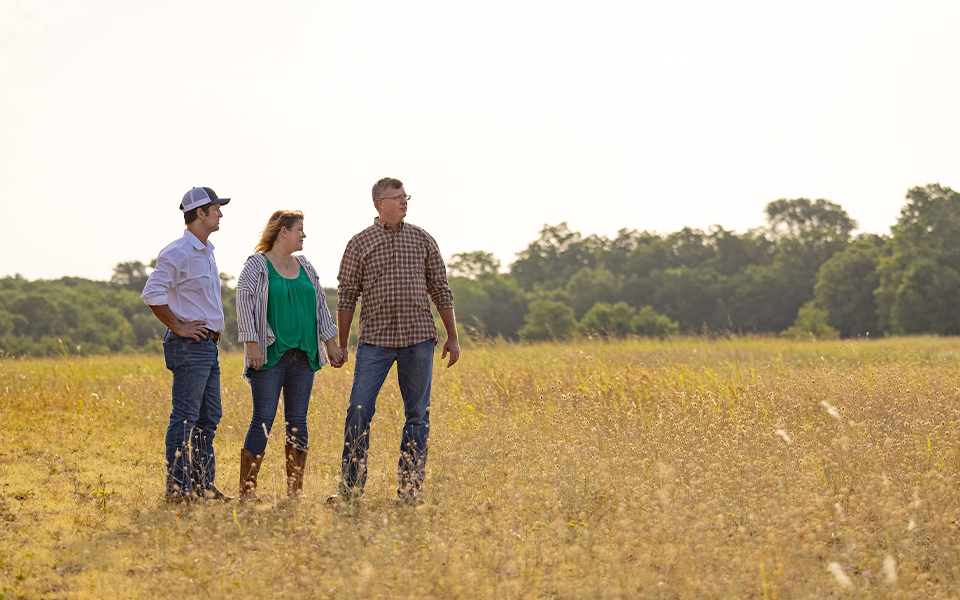 Home Equity Loans and Lines of Credit
Our goal is to get you Closer to What Matters®. Whether you're ready to purchase land, build a barn or make property adjustments, Rural 1st can help with home equity options.
Simple, flexible Loans
Rural 1st makes the lending process simple.
We can help you put the equity in your property to work—empowering you to:
Purchase an adjacent land parcel
Make improvements to your property
Build a barn or outbuilding on your property
Remodel a portion of your home
We'll work with you from start to finish to provide the financing you need.‡ And once your loan closes, it's easy to access and manage your funds with convenient drafts and online transfers.
Flexible payment options
You can make interest-only payments or principal and interest payments anytime—without prepayment penalties or fees.
Credit you can use again and again
As you repay your loan balance, your credit line is replenished so you can keep using it for additional expenses.
Flexible cash-out options
If you're a full-time farmer, our cash-out feature lets you use the funds for past or future family needs and access up to 100% of the loan proceeds. To learn more, contact a loan officer.
Customer Testimonials
Our sole focus is helping people achieve their goals of owning rural property. Here's what they had to say about working with Rural 1st.
"You guys were great! Thank you so much for all of your help...

5-star

lending company!"
"I just want to thank the team for a very simple and streamlined service."
"I liked the communication at every step. The staff made sure I understood the process."
‡Subject to review and approval.
Get Started
One of our loan officers will contact you to discuss your financial options.
Inquire Now
Start Your Application
Ready to get started on your loan application? You can complete your application online.
Apply Now